Regulation
OCIMF withdraws six publications
OCIMF (Oil Companies International Marine Forum) informed that it has withdrawn a series of books and information papers. The publications seek help the safe and environmentally responsible operation of oil tankers, terminals and offshore support vessels, promoting continuous improvement in standards of design and operation.
Safety
OCIMF launches Ship Security – Hull Vulnerability Study
OCIMF members highlighted the fact that the attacks against vessels from missiles, crafts carrying Improvised Explosive Devices (and hand-held Anti-Tank Guided Weapons have increased. For this, OCIMF collaborated with QinetiQ on a paper that focuses on protection of crew and vessels.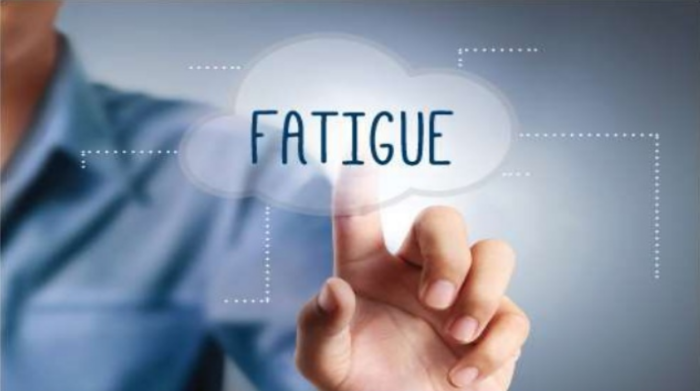 Safety
AMSA: Fatigue a key factor behind improper maintenance
Analysis of AMSA's Port State Control data indicated that there were 896 maintenance-related deficiencies issued in 2017 and 708 in 2018. This amount represents 13% of the overall deficiencies during 2017-18.
Safety
ClassNK: Fire fighter's communication on Cook Islands vessels
ClassNK released a Technical Information aiming to inform that the Cook Islands Maritime Authority has issued a new circular regarding fire fighter's communication. The circular touches upon the application of the fire fighter's communication, its stored location, colour and standard criteria.
Fuels
IBIA: Obscurity remains regarding 2020 non-availability situations
As IBIA reports, a standard IMO format for reporting non-availability of compliant fuel oil has been developed, as well as guidance for how such reports should be investigated by authorities. However, there is no resolution yet about how to deal with any bunkers that are over the 0.50% sulphur limit, which remain on board a ship when the carriage ban takes effect.
Emissions
Spain in favor of a Mediterranean ECA
Spain is in favor of the development of an Emission Control Area (ECA) in the Mediterranean Sea, said Pedro Saura, the country's State Secretary for Infrastructure.  The creation of an ECA would implement stricter requirements for sulphur and NOx emissions from ships that sail in these waters.
Opinions
The Marine Fuel Question: Is 2020 the end of the road?
During the 219 SAFETY4SEA Cyprus Conference, Dr. John Kokarakis, Director Technical Business Development, HBSA Zone, Bureau Veritas, provided an in-depth overview of all the environmentally-friendly marine fuel solutions for compliance with the 2020 sulphur cap.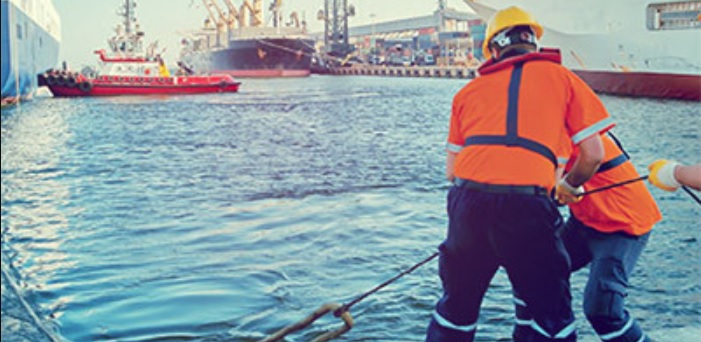 Regulation
Psychology tests no longer needed for compliance with PEME
The American P&I Club informs of a change in the Pre-employment Medical Examination (PEME) Program. The change regards the psychology tests, which the American Club will no longer require to ensure compliance with PEME.
CSR
How to build a larger brain
Perfection is not defining success and development. People don't always have to be the top of everything or the richest and the most famous; possessing fancy titles and/or climbing the corporate ladder. Most of the times in order to rise and shine, you need to build a larger brain, ignore self-defeating mindsets and focus on your willingness to step forward a different you.
CSR
Ways of effective meetings management
In shipping industry, frequent - especially coaching/mentoring meetings - are needed both ashore and on board. However, every minute spent in an unproductive meeting is a minute wasted from individual employees' work and, therefore, essential for creativity and efficiency of organizations.
CSR
10 Tips for a better conversation
A conversation requires balance between talking and listening and somewhere along the way this balance is frequently lost. Talking to people of diverse backgrounds, such as seafarers, office executives, CEOs and ship owners can be a challenging process. Stereotypical advice, such as making eye contact, smiling back or nodding may be misleading.
Opinions
How to prepare for Cyber Security
During the 2019 SMART4SEA Conference, Cynthia Hudson, CEO, HudsonAnalytix, provided a discussion on Cyber Incident Response. Mrs. Hudson suggested that a response organization headed by an appointed Cyber QI or similar in the US, Cyber Incident Response Team and Cyber Incident Response Organization be considered during the process of Cyber Incident Readiness.
Smart
DNV GL launches AI research centre in Shanghai
DNV GL launched an artificial intelligence research centre in Shanghai, aiming to find solutions to improve its audit, inspection and survey services. DNV GL aims to develop new solutions based on AI technology, such as computer vision. Blockchain has also become a key technology to the company's assurance operations.
Opinions
Hull Biofouling – old problem, new challenges
During his presentation at the last GREEN4SEA Conference, Mr. David Nichol, Senior Loss Prevention Executive, UK P&I Club, provided a brief overview of old and new challenges surrounding biofouling and what is in store for the future.
Regulation
IMO's Sub-Committee agrees on Polar life-saving appliances guidelines
In light of the Ship Systems and Equipment (SSE 6) meeting conducted by IMO's Sub-Committee on 4-8 March 2019, the participants agreed to draft interim guidelines on life-saving appliances and arrangements for ships operating in polar waters, to ensure they meet the needs for survival in the harsh and specific conditions in Polar waters.