Opinions
How speed reduction can contribute to emissions reduction: Defining terms and measures on the table
In an exclusive interview with SAFETY4SEA, Dr. Harilaos Psaraftis, Professor at the Department of Technology, Management and Economics, Management Science Division of Technical University of Denmark (DTU), clarifies the difference between the terms "speed optimization" and "speed reduction" and how speed reduction can lead to GHG emissions reductions. In his latest paper, Dr. Psaraftis attempts to tackle with the speed limit debate while he notes that this measure was neither adopted nor discussed at latest MEPC.
Opinions
2020 and beyond: The Ship Operator's Perspective
During the 2019 Hellenic American Maritime Forum in Athens, Mr. Panos Kourkountis, Technical Director, Sea Traders SA, focused on 2020 sulphur cap and the operators' perspective regarding the GHG emission reduction. Mr. Kourkountis noted that unless safe, cheap and CO2 free fuel is made available in the near future, the shipping industry must implement a combination of emissions reduction measures to achieve the ambitious targets of 2030 and 2050. As expected, in the last MEPC no significant change was made to the regulations regarding the 2020 sulphur cap.
Emissions
European Commission study suggests three short-term measures to reduce shipping emissions
A study led by CE Delft and UMAS, funded by the European Commission, analyzes potential short-term measures listed in the International Maritime Organization's (IMO) initial strategy on the reduction of GHG emissions from ships. The report presents two policies to further improve the EEDI. The first is to bring forward the implementation date of Phase 3 of the EEDI from 2025 to 2022 and introduce a fourth phase in 2027. The second is a policy to apply the EEDI to current ships.
Loss Prevention
Complexity surrounding carriage of dangerous goods on board
The containerised supply chain is complex. For this reason, TT Club called out any practice that may harm safety. As the Club informed, key targets relate to shipment, handling and carriage of dangerous goods.
Security
Stena Bulk discusses with Iranian Foreign Minister regarding Stena Impero release
As Stena Impero is still under Iranian detention for the 34th day, Stena Bulk's president and CEO, Erik Hanell discussed in Stockholm on August 21, with the Iranian foreign minister Mohammad Javad Zarif. During the talks, Mr. Hanell gave emphasis on the importance of the release of the 23 crew members.
Security
ReCAAP ISC reports four armed robberies against ships in Asia
During 13 - 19 August 2019, four CAT 41 incidents of armed robbery against ship were reported to the ReCAAP ISC. The four incidents took place on 31 July 19 at Belawan Anchorage, Indonesia; 9 August 19 northeast of Pulau Bintan, Indonesia; 12 August 19 at Phuoc Long Mooring Buoy No 3, Vietnam; and 15 August 19 southeast of Tanjung Piai, Johor, Malaysia.
Security
Enhancing maritime security in Libya
IMO maritime security training is taking place for Libyan port facility security officers, managers and designated authority officials, from 18 to 22 August. The workshop aims to help the Libyan Government improve security risk assessments and control maritime transport through its territory.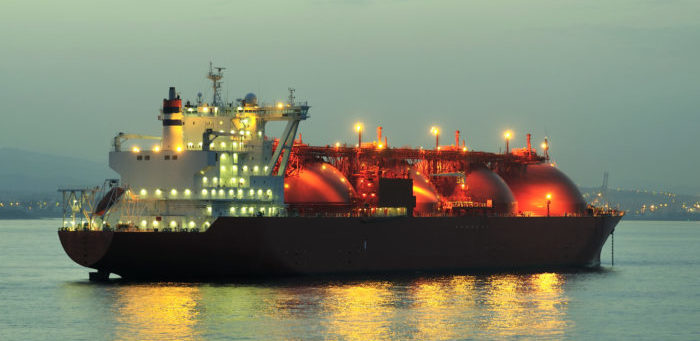 Fuels
Natural gas deliveries to US LNG export facilities achieve new record
Natural gas deliveries to US facilities producing LNG for export achieved a monthly record in July 2019, averaging 6.0 billion cubic feet per day (Bcf/d). This is 7% of the total US dry natural gas production, according to data from OPIS PointLogic Energy.
Women in shipping
UN Sec-Gen: Gender equality is important to protect our planet's oceans
During the World Oceans Day event, UN Secretary-General, António Guterres, highlighted the importance of a healthy and sustainable marine environment, while also he discussed that gender equality plays an important role in attempts of restoring and protecting the planet's ocean. The UN supports that maritime doesn't pay the attention needed to women in shipping, while also doesn't acknowledge their contribution. The empowerment of women in maritime is urgent.
CSR
Millennials to account for 75% of global workforce by 2025
According to Allianz, by as early as 2025, as much as 75% of the global workforce could be millennials, bringing a whole new set of demands and expectations on the modern workplace. What is most important, is the fact that they will also bring new digital skills and tech savviness that will be critical to transforming business. Many millennials are possible to leave a company within the next two years if they are unhappy with their development, as they value a work-life balance.
CSR
8 Key focus areas for an inspirational leader
In the past both management and leadership were very much about processes or policies. However, these terms are evolving as long as humans continue to do so. That therefore means that the way leaders behave is changing as well. For the shipping industry to attract and build leaders there are some items that will need to get addressed in year 2019 such as attracting the right talents, genuinely invest in people, get along with digital developments but also formulate specific traits over time through interactions and experience. An organisation which strives to truly see the benefit of employees' learning should invest much in CPD.
Regulation
Key requirements from the BCH Code amendments
On 17 May 2019, MEPC 74 adopted resolution MEPC.319(74) in order to amend the special, operational and minimum requirements in Chapters IV, V and VI of the Code for the Construction and Equipment of Ships Carrying Dangerous Chemicals in Bulk (BCH Code). These amendments are expected to apply from 1 January 2021.
Regulation
46 states sign new Singapore convention on mediation
On 7 August 2019, a total of 46 states signed the new UN Convention on international settlement agreements resulting from mediation (the Singapore convention on mediation), at a ceremony at the Shangri-La Hotel, Singapore. Singapore, China, India and the USA were among the first 46 countries to sign the treaty.
Regulation
IMO Council meeting: Key outcome
The IMO Council met for its 122nd session on 15-19 July, where it determined that live streaming for Assembly, Council and Committee meetings should be made available for Member States, IGOs and NGOs in consultative status, while it also decided the World Maritime Theme for 2020 and the receiver of the International Maritime Prize for 2018, among others.
E-navigation
World's first autonomous oil skimmer presented
As a part of its cooperative agreement with the US Department of Transportation Maritime Administration (MARAD), Sea Machines Robotics announced that it has successfully demonstrated its autonomous systems on August 21. The on-water demonstrations took place on board the world's first autonomous spill response vessel; a Vigor/Kvichak Marine Industries-built skimmer boat.
Cyber Security
Five security lessons to be learned from cyber attacks
In a fast developing technological world, the shipping industry is experiencing the changes, walking towards automation and digitalization; Yet, the cyber world doesn't only come with benefits, as cyber attacks are becoming more concerning and for this reason the industry must invest more in improving its cyber resilience, according to Mr. Chronis Kapalidis, Cyber Expert, Hudson Analytix.
Smart
Infographic: The European maritime single window explained
The European maritime single window environment, which was agreed in early February 2019, aims to address the issue of numerous, non-harmonised reporting obligations by linking the existing national maritime single windows together in a coordinated and harmonised way. The reform will improve interoperability between various systems, making it much easier to share and reuse data.