Women in shipping
18 women's thoughts for an exciting career in shipping
The global movement for gender equality and women's empowerment has broken new ground in recent years, making headlines in all sectors and in maritime industry as well. Implementing strategies and initiatives that enable the industry to embrace the gender diversity is critical nowadays more than ever!
Women in shipping
Five common myths around women at sea
The issue of gender balance in shipping makes headlines in 2019, with IMO devoting the Day of the Seafarer, as well as the World Maritime Day, to the encouragement of more women in the maritime. A persistence in tradition still seems to be holding the shipping industry away from being more inclusive and diversified.
Women in shipping
Mitigating diversity issue in the energy sector
As IEA informs, one of the enduring legacies of women's traditional exclusion from the energy sector is the continued disadvantage women and girls experience in comparison to their male counterparts in accessing information about employment and industry trends.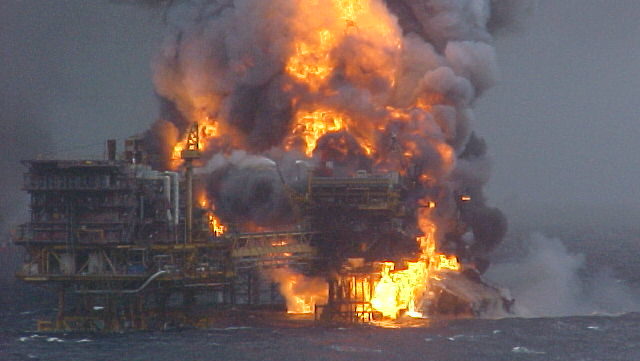 Maritime Knowledge
Piper Alpha: The world's deadliest offshore oil disaster
Over 30 years after the Piper Alpha oil platform suffered multiple explosions off Scotland taking lives of 167 people, SAFETY4SEA analyzes the North Sea disaster which made the oil and gas industry to look safety in new terms.
Security
​Japan donates patrol boats to Kenya for maritime security
The Japanese Government donated 17 patrol boats to Kenya's Maritime Police, boosting the country's efforts in the promotion of maritime security and the fight against terrorism. The Japanese Ambassador to Kenya further noted that Japan could not afford to ignore Kenya's problem, due to the warm cordial relations between the two nations of more than 50 years.
Security
White House alerts COSCO on turned off AIS
The White House alerts Chinese shipping companies of not turning off their AIS, hiding Iranian oil shipments in violation of US sanctions, Reuters reports, as it is an action often conducted to circumvent sanctions.
Fines
Shipping companies falsify oil record book, fined $1.8 million
The US Department of Justice fined two shipping companies, incorporated in Liberia, for failing to notify the USCG  of a hazardous condition on one of their vessels and to violating the Act to Prevent Pollution from Ships (APPS) by presenting false documents to the Coast Guard that covered up vessel oil pollution.
Emissions
Guidance for proper operation of scrubbers for Singapore-ships
MPA Singapore published an advisory to help Singapore-registered ships to operate safely and prevent pollution during installation and operation of scrubbers. The advisory shares observations from shipboard inspections carried out by Flag State and Port State Control, and documents best practices.
Maritime Knowledge
Building Resilience: Maintaining a hopeful outlook
Many people find it easier to focus on what it is wrong in their life instead of envisaging a better future. This is because problems are real, causing an unpleasant situation; however maintaining an optimistic outlook enables everyone to expect that good days are coming.
CSR
Do's and Don'ts leaders should keep in mind
Leadership is one of the most critical components to overall effectiveness, either the effectiveness regards the safety of a ship at sea or the overall efficiency of a company on shore. But what exactly is leadership and what makes a proper leader? And which leadership model is effective when it comes to today's complex environment?
CSR
10 ways to build resilience
Resilience may be defined as the ability to bounce back from a negative experience with "competent functioning"; in other words to become strong, healthy or successful again after a failure. The approach allows a person to recover from adversity and engage in life with hope and humor despite devastating losses on his/her path.
Emissions
S. Africa on course to enable legislation for IMO 2020
Enabling legislation in South Africa for the implementation of the IMO 2020, should be ready by year end, Transport Minister Fikile Mbalula has confirmed. Namely, Mr. Mbalula finally settled down the fears, stating categorically that the necessary legislation will be in place by the end of 2019. Mr. Mbalula added that South Africa must not only generate ideas, but also implemented them.
Opinions
Take Warning: US enforcement of MARPOL Annex VI regulations after 2020
Mr. George A. Gaitas, Attorney and Partner, Gaitas & Chalos, P.C, shares his predictions regarding what owners should expect in the US in the enforcement of MARPOL Annex VI regulations after Jan 1st of 2020 and, specifically, whether the US will widely implement criminal sanctions as it has done with enforcement of Annex I.
Smart
Port of Rotterdam offers tracking of dry cargo flows
The Port of Rotterdam now offers the tracking of dry cargo flows. NPRC, the inland shipping cooperative, digitized its 'supply chain' in an efficient way in order to enable clients to monitor the status of their cargo with precision. Since summer, clients have been in the position to track connections to sea-going transport in Rotterdam as well as have real-time insight into inland shipping transport.
Smart
Partners launch blockchain application
BlocBox, Singapore-based company developing maritime apps, is collaborating with Consentium, a cryptocurrency chat-app, on developing and delivering a blockchain-based universal maritime ecosystem. BlocBox will present its Initial Exchange Offering on 18 October 2019. The IEO token, BlocX, will be launched first on Exonium Exchange and will be key to BlocBox's plans in building a blockchain-based universal maritime ecosystem.
Smart
Watch: AR navigation system to support safe watchkeeping
Japanese shipping company MOL and electronics firm Furuno Electric Co., Ltd. made a joint presentation of their advanced augmented reality (AR)-based Navigation System. The system provides visual support to crew members during their watch-keeping and ship operations by using AR technology to superimpose real-time video imagery and voyage information.