Maritime Health
Update October: Live map depicts spread of coronavirus
The new coronavirus (COVID-19) has cost the lives of more than 468.000, while confirmed cases exceed 8.900.000. Although coronavirus started in China in early 2020, now it has spread over Europe where Italy and the UK have the most deaths. Also, Brazil, Canada, France and Spain top the list with the countries affected significantly.
Shipping
The winners of 2020 SAFETY4SEA Awards announced
SAFETY4SEA announced the winners of the 2020 SAFETYT4SEA Virtual Awards on October 20th , recognizing industry's outstanding practices for Excellence, Sustainability, Training, Technology, Initiative, Personality and Leadership. Explore more about the nomination & voting procedure and the winners of 2020 SAFETY4SEA Awards
Casualties
DMAIB investigation: Collision of ships in heavy fog
DMAIB has issued a summary report on the collision between the Danish passenger ship EXPRESS 1 and the Polish tour boat BALTIC CONDOR off Rønne on 10 May 2019. Due to the dense fog on the day of the accident, the use of radar was the only way to navigate. The report found that EXPRESS 1 navigators did at no point observe the boat and could thus not manoeuvre to avoid collision. On BALTIC CONDOR, the crew observed the ship too late to avoid collision.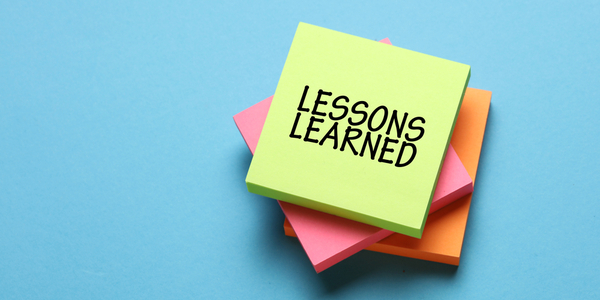 Casualties
Lessons learned: Crew must maintain high levels of supervision when working on deck
Following the second edition of UK Maib Safety Digest for 2020, it is described how a bosun operated a wrong handle, resulting in the accidental release of the anchor.
Emissions
Swedish, Finnish ports acquire EU funding to reduce shipping emissions
Swedish Port of Kapellskär, together with Finnish Port of Naantali, was granted EU funding to reduce, among other things, air pollutant emissions from shipping.
Seafarers
How to improve the mental health of seafarers
Many seafarers enjoy their work on board, but they find themselves significantly less happy on board than when they are at home. Seafarers may feel sad due to: isolation; loneliness; lack of shore leave; fear of criminalisation; fear of job loss; and separation from family.
Opinions
Thoughts to enhance the training asset
Capt. Yiannis Kapageridis, QA Superintendent, TMS Tankers addresses the topic of training in shipping. As Mr. Kapageridis says, training is crucial, and as such the industry must try to improve its methods and make it a top priority.
Regulation
BIMCO reports new cargoes affecting the IMSBC Code
In light of the revised International Maritime Solid Bulk Cargoes (IMSBC) Code, which will come into force on 1 January 2021, BIMCO reported new developments that affect the code. Specifically, BIMCO focused on new cargoes added, marking that a total of 11 new cargoes have been incorporated into the IMSBC Code.