A Malaysian Maritime Enforcement Agency (MMEA) patrol team was on patrol in the early morning hours of 16 June, approximately 2.9 nm south of Teluk Ramunia.
This is when they sighted two wooden boats, both named Lima Sore, secured to M.T. Ponier that was anchored on the scene.
Suspecting that something was amiss, the MMEA team conducted checks and found four perpetrators who attempted to steal items from the tanker, including scrap metal.
All four perpetrators were arrested. However, two of the four perpetrators escaped by jumping overboard when one of the MMEA patrol boats broke down on the way back to the MMEA maritime base in Tanjung Pengelih, Malaysia.
The two perpetrators were later arrested in Pulau Batam, Indonesia by the Indonesian authorities.
Location of the incident is shown herebelow: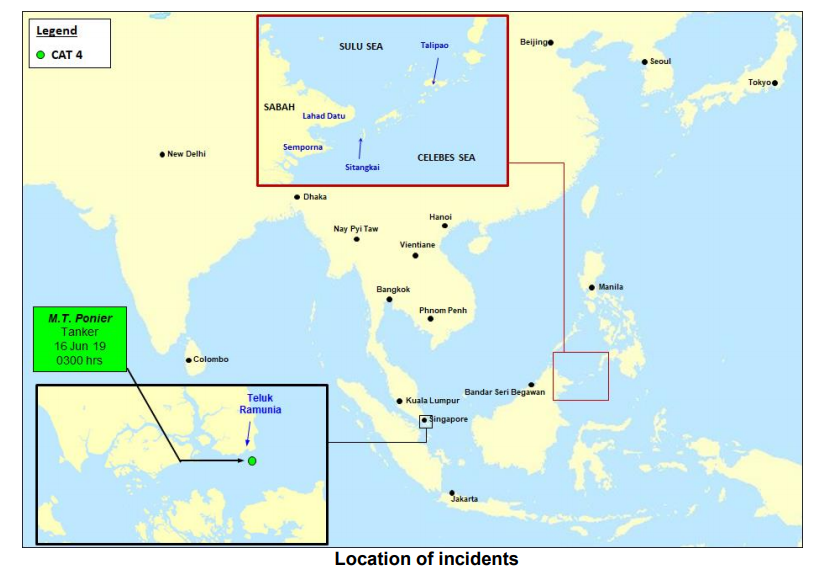 This comes only a few days after ten fishermen were kidnapped from two vessels off Semporna, Sabah, Malaysia. The ReCAAP ISC report informed that nine of the ten crew were released, while one remains missing.