Getting closer to 2020, our industry is under pressure to innovate sustainably and show its change-ready profile to the strict climate-alerting regulations. While remarkable progress has been made, it is of much interest to look where the inefficiencies lie as well as how close we are to properly manage CO2, SOx & NOx challenges and meet the goals and aspirations set by IMO.
What does innovate sustainably means for shipping?
We are one of the most heavily regulated industries; most of the regulations are developed at the global level for the industry to operate cleaner and be more transparent: IMO & EU Ship Recycling Regulation, Ballast water management, the Sulphur 2020 cap and IMO & EU MRV, GHG Emissions Reduction Strategy etc. Meeting the above regulations and facing both the increasing environmental and social challenge with the right mindset and using planet resources without damaging the environment now or in the future is what we call sustainable shipping.
Key challenges for shipping in the future years
1. Sulphur Reduction
2019 has been a crucial year, with preparations being in a full swing by vessel operators and cargo owners to meet the strict international rules for sulfur emissions in sensitive marine environments (2020 Sulphur cap). The key challenges that over 60,000 ships are being affected by, are mainly concerning decarbonisation solutions and sustainable technologies, such as:
Availability of safer fuels – such as Marine Diesel Oil (MDO) and liquefied natural gas (LNG);
High cost of low sulfur fuels;
Scrubber retrofits effectiveness (Open vs Closed Loop and Hybrid scrubbers);
Familiarization with new technologies;
Adoption of new business models.
2. Scrubbers VS low Sulphur Fuel
Switching to low-Sulphur fuel will bring higher prices, too little low-sulfur fuel to power the global fleet and limited availability at ports. Singapore, Shanghai, Malaysia's Tanjung Pelepas, Rotterdam and Hamburg are working to secure supplies of the new lower-emission fuel. However, since the above-mentioned safer fuels are an expensive option, we see more and more ship operators turning to scrubbers. Ship Exhaust Gas Cleaning System or Scrubber reduces sulphur (SO2) and particulate emissions from ship engines, generators, and boilers, enabling ships to meet sulphur emission limits as required by IMO MARPOL Annex VI regulations without switching to low-sulphur fuel. That solution, however, is controversial with critics on whether we are talking about a sustainable and reliable exhaust gas cleaning for the ships, or "emission cheat" option as they filter relatively cheap fuel emissions to meet the standard, and then discharge the pollutants collected into the water.
Besides, we all know that there is a handful of ports around the world banning the use of open-loop scrubbers. Currently, there is a submission by the European Commission to the IMO, to have this discussion about the use of open-loop scrubbers in sensitive areas, which could be ports or coastal waters at an IMO level.
3. Ocean Plastics
Let's not forget that the above laws and regulations require human beings to change our actions and stop damaging the environment; actions including discharge of plastic products, loss of waste from ports, washing waste overboard, accidental loss of cargo at sea and/or industrial discharge from shipbuilding and recycling activities. Recent study revealed that the increase in large plastic pollution has been happening since 1957, with a significant increase since the 1990s. Although, there has been much discussion lately on the origin of all the plastic waste polluting and damaging our seas and indeed a large portion of sea pollution, sadly, is due to our industry and maritime activity, we are stuck into discussions instead of progressing into real actions and step up against an infested environment.
4. Economy
Sadly, there is limited awareness of what sustainable development is. Of course, regulation and environmental protection remain key drivers of sustainable initiatives, but the economic bottom line is still dominant and needs to be targeted in efforts to deliver any sustainable shipping standard. And then comes the question: Sustainability through profitability or Profitability through sustainability? One thing is sure; among the biggest challenges of sustainable shipping is bringing profit. On the other hand, our industry in overall should treat its economy as part of the environment. In a strategic point of view, this means shipping economy should be adapted in order to ensure environmental services are maintained.
5. Innovation
Energy efficiency, will help in saving primary energy as the demand for energy increases. Next generation of ships are considered to be more efficient, possibly electric, digital and connected. Moreover, new hull designs and hybrid propulsion systems are on the way among other "green", alternative and cost-effective solutions towards an eco-friendly shipping future. One is the barrier on innovation; overcoming problems concerning the knowledge transfer to applications in reality.
6. Diversity
Last but not least, as we all know, this year, IMO World Maritime Day theme is proclaimed to be "Empowering women in the maritime community". With more female representatives joining the IMO and industry meetings and fora, it is high time we welcomed a new wave of women to step into maritime; it is high time to turn discussions into real actions over another hot issue. The barriers in this topic are structural; every ship operator should invest more in women, build good networks and support quality education with a broader scope not only to achieve UN SDG5 but also profitability of shipping.
---
About Apostolos Belokas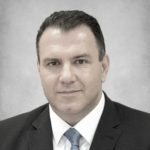 Apostolos is a Maritime Safety, Quality & Environmental Expert, Consultant, Trainer and Project Manager with more than a 20-year background in shipping as Technical, Marine, Safety & Training Superintendent and Consultant. He entered the industry back in early 90's as Engineering Superintendent with a leading ship manager operating a mixed fleet of bulk and oil/chemical tankers. He then shifted to regulatory compliance and QHSE as superintendent and later as a Consultant and Trainer. Apostolos has successfully completed a wide range of QHSE projects including 250+ management system projects (ISM/ISO 9001-14001-18001/TMSA/MLC), 500 vessel and office audits to various standards and he has trained more than 8,000 people in a wide variety of QHSE subjects. He has also presented and chaired to more than 40 conferences. He holds Mechanical Engineering Bachelor and Master's specialising in Energy & Environment and Master's Degree in Maritime Business and Business Administration (MBA), all of them awarded with distinction. Apostolos is the Managing Director of SQE MARINE, SQE ACADEMY and Managing Editor of SAFETY4SEA.