Since the early years of humanity, ships were considered indispensable means to travel and carriage of trade. Since the first ships appeared, people have been trying to make ships faster and more efficient. In order to do that, the propulsion methods have changed during the centuries. From wind, to steam, to diesel engines and autonomous ships, vessels' propulsion is a constant struggle to innovate, while lately the need for greener transportation is the driving force behind new propulsion methods. Let's take a look on how ships have evolved throughout the years, and what the future holds.
Wind propulsion
Until the application of the coal-fired steam engine to ships in the early 19th century, oars or the wind were mainly used for ships' propulsion. Back then, merchant ships were using sail, as well as rowing, which was preferred as it offered manoeuvrability and speed.
Until then, and the introduction of engines, sail had been abandoned by shipping as a means of propulsion. However, lately more and more developments are taking place, harnessing wind power to provide propulsion for ships.
The 'Decade of Wind Propulsion' is a new campaign, aiming to accelerate the adoption of hybrid alternative propulsion methods, blending wind, alternative fuels and energy efficiency measures. The ultimate goal of the campaign is to achieve a rapid and measurable decarbonisation of the global shipping fleet in the 2020s.
Steam
In the 1700's steam was one of the main power sources for marine propulsion. As a matter of fact, in 1769 there was a large influx of steam ships as the steam engine underwent large advancements during this time.
During that period, steam powered two types of engine, reciprocating (with steam driving pistons connected to a crankshaft) and turbines.
Reciprocating
Early steamships were fueled by wood, and they were using stern or side paddle wheels, which later gave way to screw propellers. The next generation of steamships was using coal or fuel oil, while the first commercial success can be found at Robert Fulton's North River Steamboat in US in 1807.
Turbines
Steam turbines were originally fueled by coal and later, by fuel oil, with the marine steam turbine managing to raise the power-to-weight ratio. This enabled new high-speed liners in the first half of the 20th century, making the reciprocating steam engine obsolete.
Mechanized propulsion
Moving on to the second half of the 20th century, increasing fuel costs led to the demise of the steam turbine. In fact, since 1960, most new ships have been built with diesel engines, which was a revolution. As a matter of fact, most modern ships use a reciprocating diesel engine as their prime mover, due to their operating simplicity, robustness and fuel economy compared to most other prime mover mechanisms.
---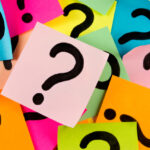 In 1892, Rudolf Diesel patents the economically viable and efficient 2-stroke combustion engine. The MS Selandia was the first large ocean-going diesel-powered ship in 1912.
---
Alternative fuel engines
Nowadays, shipping companies are required to comply with IMO regulations on decarbonization. In order to achieve compliance, many operators are choosing to use alternative fuels as a means for propulsion. One of these fuels is LNG.
LNG
The first LNG ship can be dated back to 1959, when the Methane Pioneer sailed cargo from Louisiana to the UK.
Today, a marine LNG engine can have multiple fuel options, enabling ships to transit without relying on one type of fuel.
In fact, studies have shown that LNG can be an efficient transition fuel. However, the limited access to LNG fueling stations could affect the production of such engines.
What is more, ships providing services in the LNG industry have been retrofitted with dual-fuel engines, presenting positive results.
Ammonia
As of now, no ammonia-fueled ships have been built, but that's not stopping companies including Maersk, MAN Energy Solutions, NYK Line, Mitsubishi Heavy Industries and French energy company Total from rushing to help bring ammonia-fueled ships to market.
During the 2020 SAFETY4SEA Limassol Forum, Dr. John Kokarakis provided his thoughts on ammonia, saying that:
The hot question of today is if the ammonia is a feasible solution for carbon-free shipping economy. Of course, it is well known that ammonia is part of the solution to the problem, it is not the unique solution, there will be a combination of solutions
Mr. Kokarakis also added that the prediction for 2050 is that the split between carbon-free and non-carbo containing fuels will be about 50-50, meaning that one of the carbon fuels may be ammonia.
Hydrogen
Another potential fuel that shipping is considering to use  is hydrogen. In fact, more and more companies are creating projects to promote the use of hydrogen, such as Hyundai Heavy Industries Group, which aims to complete a hydrogen value chain from production to transport, storage and sale of fuel cell by 2030.
Hydrogen can be produced from a variety of sources, utilizing conventional or renewable energy, which determines the cost of the fuel to the end user as well as its lifecycle carbon footprint
…said Sotirios Mamalis, Manager, Sustainability, Fuels and Technology, ABS.
Unmanned ships
While autonomous ships cannot be considered the norm, there are many interesting projects that aim to advance this mode of propulsion. One of them is Svitzer Hermod. With this project, Rolls Royce demonstrated a number of remotely controlled manoeuvres.
More specifically, from the quay side in Copenhagen harbour the vessel's captain, stationed at the vessel's remote base at Svitzer headquarters, berthed the vessel alongside the quay, undocked, turned 360°, and piloted it to the Svitzer HQ, before docking again.
Yara Birkeland
is another autonomous 120 TEU container ship that in 2020 was delivered to its owners. Originally scheduled to begin operation in 2020, Yara Birkeland could make its debut in 2021.
Electric vessels
First in use around the 1880s, today, several short-range ships are built, or have been converted to be electric vessels. This includes some powered by batteries which are recharged from shore, while others are shore-powered by electrical cables.
More specifically, on November 12, 2017 Guangzhou Shipyard International (GSI) launched what may be the world's first all-electric, battery-powered inland coal carrier. The 2,000 dwt vessel will carry bulk cargo for up to 40 nautical miles per charge. The ship carries lithium ion batteries rated at 2,400 kilowatt-hours, about the same amount as 30 Tesla Model S electric sedans.
DO YOU KNOW?:

Read in this series