What is safety?
For the sake of good order lets acknowledge that there is no regulation, guidance or other IMO document defining safety, the very substance of what we discuss. ISM Code includes definitions on observation and Non Conformity but not a definition of safety and the same applies to SOLAS (standing for the Safety of Life at Sea Convention for those not familiar). The best definition so far has been that " Safety is a human perceived quality that determines to what extent the management, Engineering/Design and operation of a system is free of risk to life, property and the environment. Despite all our good efforts and the lack of a direct definition we use a heterodetermination. In other words, we define safety as the absence of risk, instead of the very opposite needed, i.e. the existence of something as the very basic element of safety. We need to start by adopting a definition as the basis to evolve!
What creates safety?
To begin with, we have over the course of the past 20-30 years used incident investigations, as the key vehicle to understand what creates safety. By asking questions, looking at a case and weigh all possible solutions, trying to find the root cause(s) before getting a final answer. Many professionals employ loss prevention records but this is just a snapshot in many cases and we need to look at the long term.  It seems that there is a common understanding that awareness, organization and continuous improvement provides assurance for a safe environment. Taking this a step further, learning from aviation accidents Patrick Hudson, a professor at Delft University of Technology and a pioneer on Safety Management recognizes five stages through which safety cultures evolve:
Pathological safety: The organizations lack awareness of safety culture.
Reactive safety: The organizations react to events, but this interest is triggered by accidents that already happened.
Calculative safety: The organizations have put the right systems in place in order to manage potential hazards.
Proactive safety: The organizations are thinking critically, ahead of potential incidents, anticipate and act to solve the problems.
Generative safety: The organizations are strengthened for safety, work long term and improve continuously.
While this is a maturity ladder (Image 1), one needs to bear in mind that there is no elevation of safety by default, there is no magic recipe, fast track or one size fits all approach. Every organization should take the time, review their principles and needs and build their own safety culture on the very basis of their working environment
What has changed so far?
Safety patterns
Shipping industry has a track record of improving safety based on the ISM Code and the requirement for a SMS. Anyone could say that, in the past, say early 90's shipping has been evidently employing an entry level, Pathological Safety Culture and today, after 20 years of ISM and 15 years of TMSA the best segments of the industry tend to have a Calculative, if not a Proactive, Safety Culture onboard and ashore. The change however is not at the same pace on all segments across the industry and despite the progress we continue to see serious incidents and accidents every year with sometimes tragic losses.
Abundance of data available
As mentioned above, data is the "key word" in today's digital world on how we progress safety! Risk management, and therefore safety, rely on data. In 2019, you do not need to go back to old archives and determine the causes as well as frequency or the severity of the losses; meaning how many losses an organization had, why did they happen and what kind of losses were they. We need to make smart use of that data, which is not what we realise today!
From "Human Error" to Human Performance
As said by Professor Sidney Dekker, another Safety Management pioneer the "old" view of what human error is, should be changed from a cause to a symptom of a deeper system trouble. In other words, while human error used to be a conclusion in an accident report, today it should be the starting point for ensuring safety. What is more, the opinion that complex systems are basically safe – if it were not for the behavior of some unreliable people that do not always do what they are supposed to do - has been replaced with the view that complex systems are basically unsafe and that the industry has to train and prepare people by also creating e safety culture through practice at all levels instead of putting much effort on making systems safer by restricting this human interaction.
As our safety understanding evolves, we need to eliminate the use of the inappropriate term "Human Error" with a more appropriate "Human Performance" or Underperformance if you wish in most of the cases. Using the term error makes an latent reference to something that would have been correct and it is not , also seeking someone to blame. Furthermore, complex systems require a better understanding of design, engineering and operation in many levels with humans being at the center of all of them.
Although human error may not be fully eliminated, and shipping may never reach the highest level of safety, however, through continuous implementation of existing safety guidelines, in-depth professional and technical education of crews and by sharpening the sense of responsibility of the leadership positions we can enhance our industry's safety culture level not only prevent incidents from happening but also driving the industry further in a more sustainable way. Besides, people are the ones who create safety and they are doing so by practicing! We need to take the time and do it carefully, step by step!
People are the ones who create safety and they are doing so by practicing.
---
About Apo Belokas, Managing Editor, SAFETY4SEA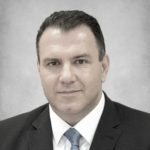 Apo Belokas is a Maritime Safety, Quality & Environmental Expert, Consultant, Trainer and Project Manager with more than 25 years background in shipping as Technical, Marine, Safety & Training Superintendent and Consultant. He entered the industry back in 1992 as Engineering Superintendent with a leading ship manager operating a mixed fleet of bulk and oil/chemical tankers and later shifted to regulatory compliance and QHSE issues as superintendent and later as a Consultant and Trainer. Apo has successfully completed a wide range of QHSE projects including 250+ management system projects (ISM/ISO 9001-14001-18001/TMSA/MLC), 500 vessel and office audits to various standards and he has trained more than 5,000 people in a wide variety of QHSE subjects. He is holding Mechanical Engineering Bachelor and Master's specialising in Energy & Environment and Master's Degrees in Maritime Business and Business Administration (MBA), all of them awarded with distinction. Apo is the Managing Director of SQE MARINE & SQE ACADEMY and he is also the Founder and Managing Editor of SAFETY4SEA.