Once again this year's agenda was full of meetings, agreements and important announcements for the maritime community. In this photo recap we have picked 22 key moments that captivated industry's interest in 2022.
In late January, a Japanese consortium led by MOL concluded the world's first sea trial of unmanned operation of a container vessel, from Tsuruga Port in Fukui Prefecture to Sakai Port in Tottori Prefecture
IMO, INTERPOL, UNODC and officials from nine beneficiary countries attended the first steering committee of a programme to support safe navigation and security in the South Atlantic and Indian Oceans, 19-20 January.
IMO Secretary-General Kitack Lim participated at the High Level Session of the One Planet Summit For The Ocean in Brest, France (11-2-22) and reiterated his commitment to protect the oceans.
On March 8th, IMO, in collaboration with WISTA International and Maritime SheEO, announced the launch of the Maritime SheEO Leadership Accelerator Programme 2022.
The UK's first national Pride in Maritime Day was launched by Maritime UK, on Monday 28 February with a focus on some of the progress and best practices helping break down diversity barriers in the industry.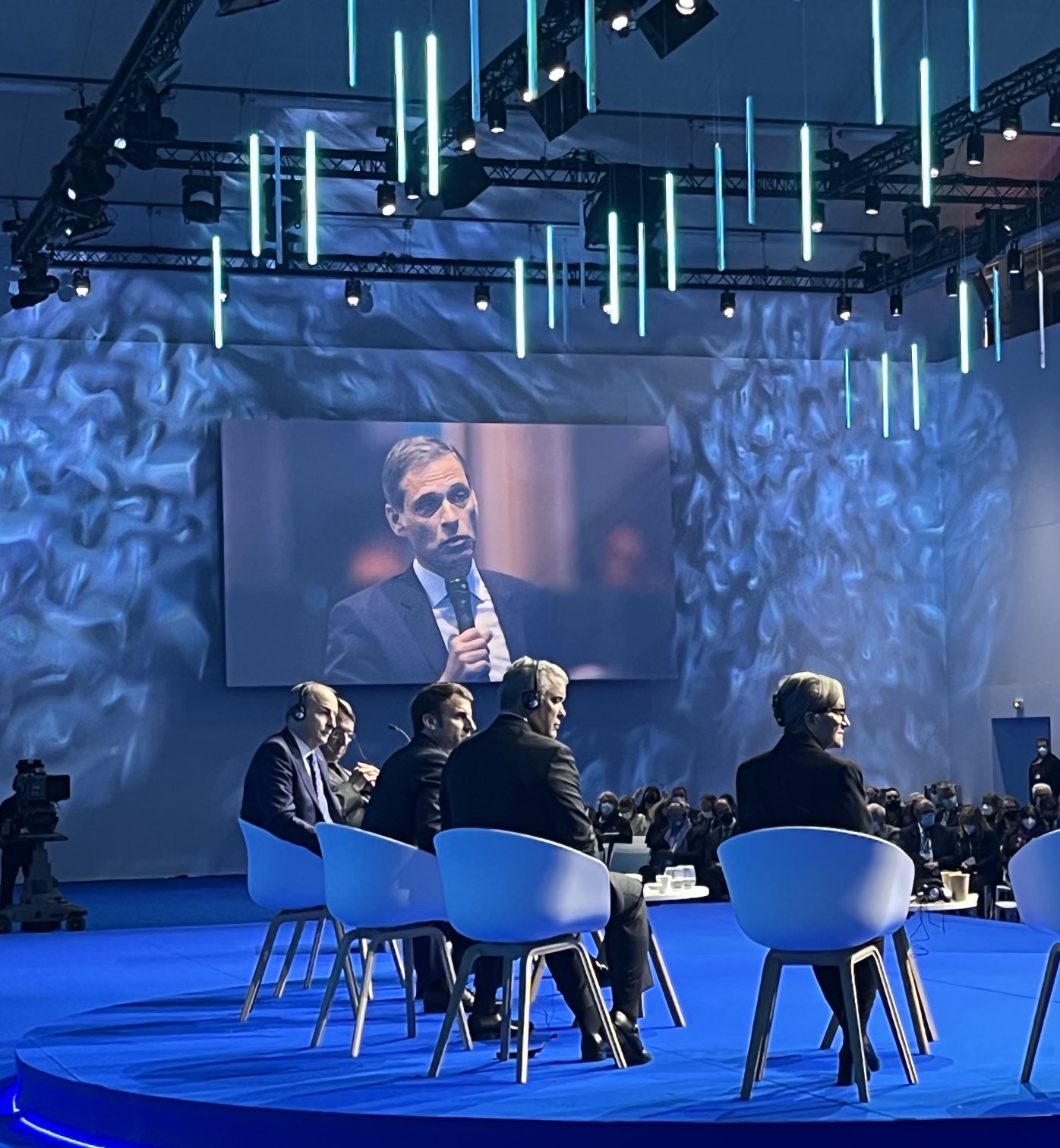 "The oceans are critical to the future of humanity. Protecting them is vital. In the face of this challenge, I am convinced that solutions will also come from companies" said Mr. Rodolphe Saae, Chairman and CEO of CMA CGM, during the One Ocean Summit in Feb.
In early March, the IMO Extraordinary Council Session was held to discuss the impacts on shipping and seafarers of the situation in the Black Sea and Sea of Azov, with the IMO making certain decisions.
On August 1, 2022, Joe Hughes relinquished his position as Chief Executive Officer of Shipowners Claims Bureau, Inc. (SCB), Managers of the American Club, after 27 years' service in that role and Dorothea Ioannou took over as CEO on that date.
CMA CGM JACQUES SAADE, one of world's 5 Largest Ultra Large container vessels powered with LNG safely docked in mid-March, at Djibouti Port. It is actually a significant milestone for Djibouti as Port of call by such a huge carrying capacity vessels as it's transshipment stop point.
After almost three years, the first Nor Shipping took place 4-7 April, in Oslo, Norway, attracting visitors who gathered for networking, partnering, showcasing innovation and connecting with the international maritime community.
In March, the Merchant Navy Welfare Board launched an emergency sim card fund of £5,000 to ensure Ukrainian seafarers can contact loved ones back home.
Port of Antwerp, the Port of Cotonou and UNICEF formed a new partnership to advance resilient and sustainable national supply chains that maximize positive environmental, social and economic impacts for children.
MPA Singapore and IMO jointly launched NextGEN Connect, a database which aims to bring industry stakeholders, academia and global research centers together to offer inclusive solutions on maritime decarbonization.
The Maritime Just Transition Task Force, established at COP26 in Glasgow by ICS, ITF and the UN Global Compact, announced that the Singapore Maritime Foundation has become its first public program partner.
On 5 April, during the conference 'Sustainable Cruising' in Copenhagen, 19 cruise lines signed a MoU with Cruise Baltic on the use of onshore power supply available in the Baltic Sea region.
On June 6 during Posidonia, Singapore-based Eastern Pacific Shipping (EPS) announced it intends to order an ammonia dual-fuel gas carrier.
IMO delegates held a one-minute silence in memory of Her late Majesty Queen Elizabeth II, during IMO's meeting of the Sub-Committee on carriage of cargoes and containers, the first in -person meeting post covid.
During GMF Annual Summit in New York, 22-23 Sep, UNCTAD's Secretary-General Rebeca Grynspan called on the shipping industry to help get food and fertilizers from the Black Sea to global markets.
Speaking at IUMI's conference in Chicago, Sep 21, Patrizia Kern, Chairperson of IUMI's Data & Digitalization Forum give an overview of ESG and the role that data and tech play in making ESG tangible.
COP 27, held from 6 November until 18 November 2022 at Sharm El-Sheikh, Egypt concluded with a historic decision to establish a loss and damage fund for vulnerable countries hit hard by climate disasters.
On December 1st, ICS signed a milestone agreement with the Emirates Shipping Association for enhanced collaboration towards COP28 and beyond.
WISTA International and the Maritime SheEO announced the start of the formal partnership in November, initiating the second Maritime SheEO Leadership Accelerator Programme.